Due to Ontario's extension of emergency orders regarding COVID-19, the WRMRC has cancelled the annual Junk Night operating session which was scheduled for Saturday May 9th; 2020.
At this point the club is planning to start the 2020-21 operating season again in the fall, with the next scheduled op-session planned for Saturday 12 September, 2020. Please continue to monitor this blog along with the WRMRC's Facebook page for future updates.
While layout progress may have been hampered by the public health crisis, our members have been busy working on many projects from home, or coordinating amongst themselves to limit numbers when visits to the club are required. Here are just a few club ventures while under quarantine.
Romford/Coniston signal project
Wanapitei River Bridge

Nelson Street Bridge
Sudbury Ice House
The club is also preparing to work on scenery in a number of areas which will require trees. Many, many trees.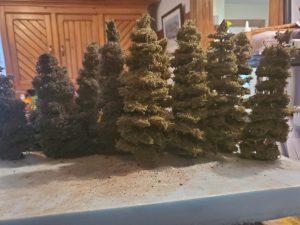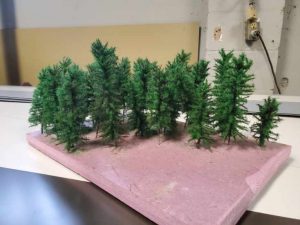 One silver lining to the cancellation of operating sessions is that preparations have begun to build the permanent trackage into Espanola, home of the large E. B. Eddy paper mill. Thanks to Fast Tracks, a number of code-70 turnouts have already been built towards this goal.
While we certainly miss the comradery that comes with our group work sessions, we are fortunate to live in a time where we can connect digitally. All of us at the WRMRC wish you good health, and to keep up your spirits with good model railway projects.