As Ontario opens up again, we are excited to announce that the Waterloo Region Model Railway Club will have a display at the Kitchener Model Train Show being held Sunday, November 28th, 2021.
The show will be at the Bingemans Conference Centre (Marshall Hall) located at 425 Bingemans Centre Drive, Kitchener ON from 9:30am to 3pm. Please note that COVID-19 health restrictions are in effect, with masks and vaccine certificates being mandated by the province of Ontario. More information can be found on the collectorshows.ca website, and on the Kitchener Train Show Facebook page.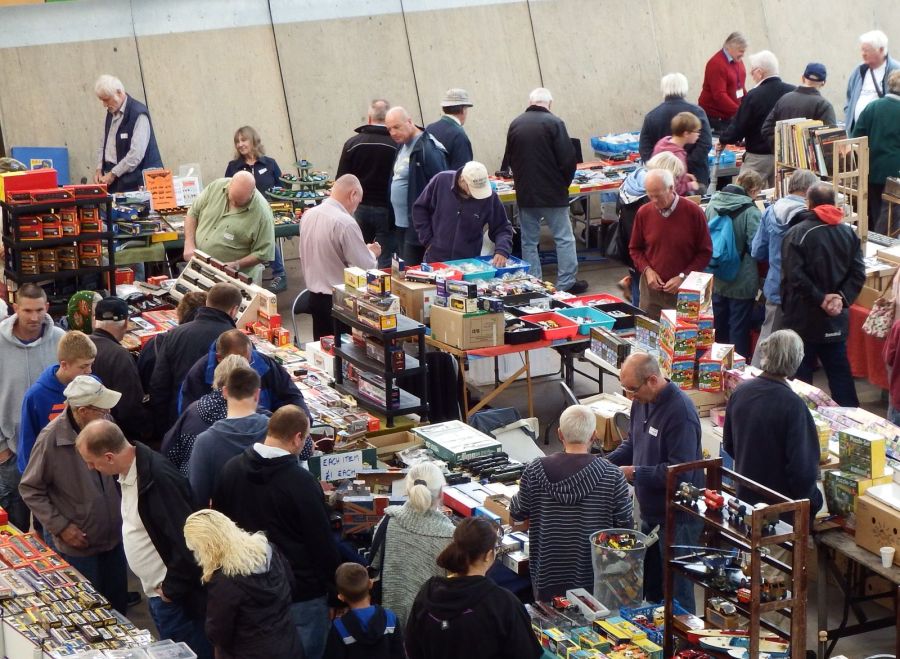 The show features many vendors, displays, several operating layouts, and railway memorabilia. Our display features club photos, an electronic slide show, and hands-on demonstrations with members working on various modelling projects. There is also a side table with second-hand or surplus models and equipment for sale. If you are attending the show please stop by and pay us a visit.
Hope to see you there.