The Waterloo Region Model Railway Club will have a display at the Breslau Model Train Show being held Sunday, Sept 18th, 2022.
This is actually the former Paris Train Show with a new location and date, and is presented by Western Ontario Division, Niagara Frontier Region NMRA. There will be more than 75 tables of manufacturers and retailers available, with at least five operating layouts on display. More information can be found here: https://railfan.com/wrp_timetable/2022-breslau-model-train-show/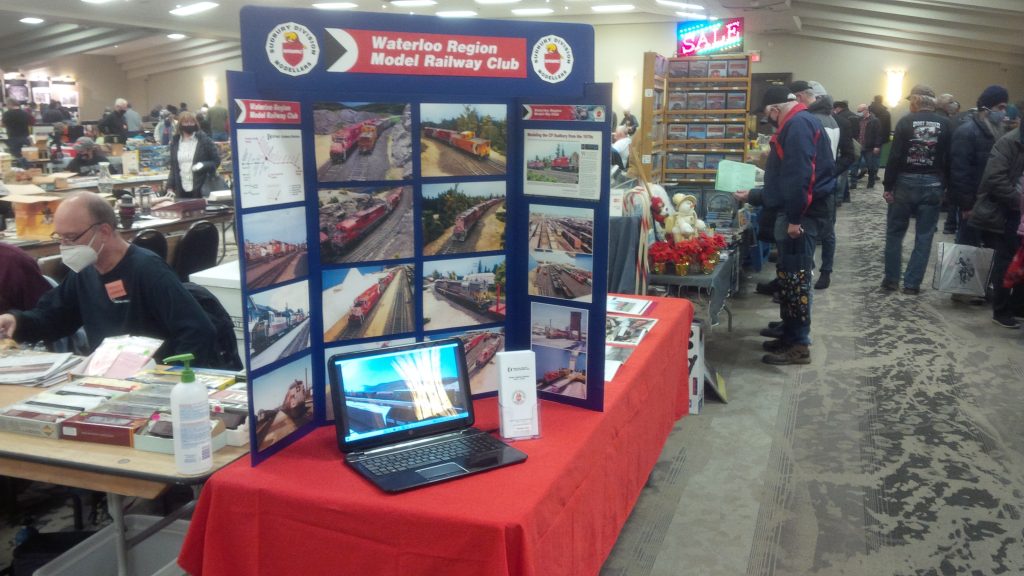 Our display features club photos, an electronic slide show, and hands-on demonstrations with members working on various modelling projects. There is also a side table with second-hand or surplus models and equipment for sale. If you are attending the show please stop by and pay us a visit.
Hope to see you there.